Ajisen Ramen
7010 Warden Ave, Markham, ON L3R 5Y3
I have been going to Ajisen Ramen at Warden and Steeles since before ramen restaurants really exploded here and it is a restaurant that I suggest often. It is located in the same plaza as other restaurants, a T&T Supermarket, and stores so the parking lot can get packed at certain times of the day. This location's franchisee picked a hot spot! 
Ajisen Ramen is one of my favourite restaurants because of their menu options, the quality and deliciousness of their food, and their quick customer service. You can choose between 16 ramen topping and broth combinations and if you prefer a different broth than the one they have listed, you have 7 others to choose from. Can you believe that in the many times I've been to Ajisen Ramen, I have never tried any other dish or option than ramen with the Tom Yum broth? I just like it too much…
When my husband and I went to Ajisen Ramen the other day, I got the Karaage Ramen with (you guessed it…) Tom Yum broth and my husband ordered the same one but didn't change his from the original broth (he finds the Tom Yum one too spicy). The karaage chicken was crispy on the outside and tender on the inside, and the half egg was perfectly cooked. The ramen noodles were freshly made, thin, and chewy, and the Tom Yum broth was delicious. One of my favourite ramen options there is the Tom Yum Steak Ramen though, which is the one I usually get. The steak is seasoned well and is served on a mini sizzling plate. I don't think you can go wrong with any option you choose. 😊
The quality of the food at Ajisen Ramen is really good, even so many years later. That is something I always hope doesn't happen when a restaurant becomes popular so I'm glad that wasn't the case with them. Their quick customer service also makes it a good restaurant to go to for lunch during work, not just for dinner or on weekends. I have nothing but good things to say about Ajisen Ramen so if one of their 9 locations in the GTA is close by for you, I recommend you give them a try.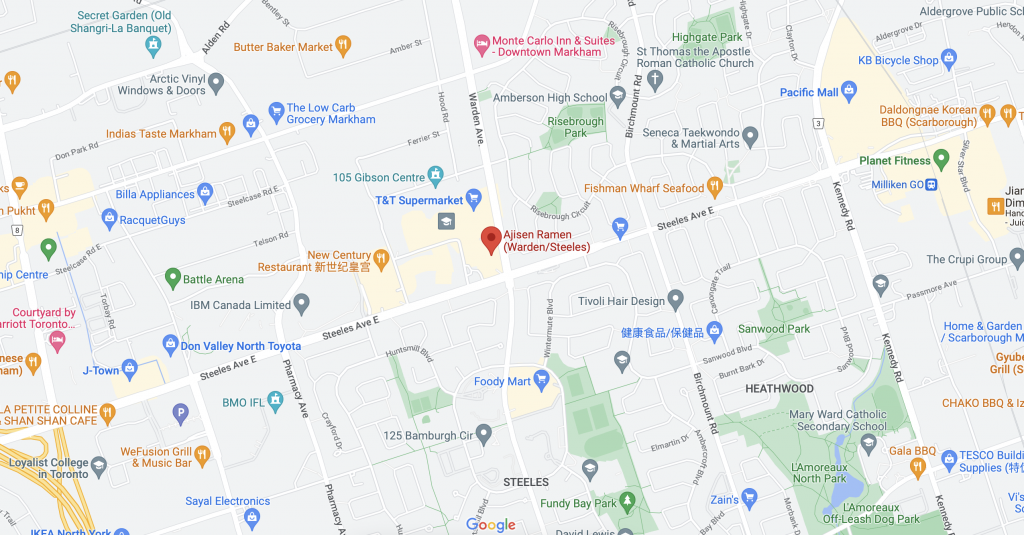 ---