Beertown Public House
271 Cornwall Rd Unit 101A, Oakville, ON L6J 3J1
My friend got engaged recently so our group of girl friends wanted to get together for dinner to celebrate her engagement. We were originally going to go to Red Lobster, but since they weren't taking reservations, we ended up deciding on Beertown Public House in Oakville. One of our friends suggested it because she had been there before and, apparently, the food was really good. They also have locations in Toronto, Barrie, Burlington, Cambridge, London, Guelph, and Waterloo.
We went on a Friday night, and as expected, it was pretty busy at Beertown Public House, but their patio has two levels and circles around almost half the restaurant so it can actually seat a lot of people. The way they set up the patio made it seem warm and inviting with string lights and hanging pots of flowers decorating it. The inside of the restaurant was nice too and their washroom sink faucets are like rain showers for your hands.
Even though beer is not really the drink of choice for my friends, Beertown Public House's beer inspired drinks, which is basically a beer cocktail sounded really good so most of us got one of those. I got the Hazy Hop-Jito. Who would have thought a beer + mojito would be so good? Their food menu was also extensive so it was a tough choice. I guess that's why my best friend and I ended up ordering 4 appetizers to share. 😂 We got the pretzels + dip, Proper smoked brisket + truffle aioli poutine, bacon avocado flatbread, and fish tacos. It didn't help that the waitress had said the portions weren't that big. When our appetizers came later, they were actually pretty big so there was no more room at our table (which was already pretty small for 5 people) for our friend's mains. Oops!
The food was amazing! The pretzels were freshly made, the dip made from warm cheese and beer was delicious, the smoked brisket on the poutine was tender and flavourful, the bacon avocado flatbread had the perfect blend of toppings, and the fish tacos had huge pieces of beer-battered Atlantic haddock. I wasn't sad that I had a bunch of leftovers to take home because that just meant I could eat some more of it later.
I liked Beertown Public House so much that I took my husband there three days later so he could try it too (or maybe it was so I could go again). This time I ordered a beer, the 2020 Bourbon Barrel-Aged Imperial Porter, which is 11.5% ABV (that is the highest ABV I've ever had in a beer). It was a delicious beer. My husband got the Blueberry Pi, which he loved as well. For food, I wanted to get the BT brisket platter because my friend got it the last time and it looked really good but they ran out of brisket so I got the Beer'ville hot chicken sandwich instead, and my husband got the fish + chips. The food did not disappoint this time either. I want to go back again soon, but maybe three times in a month might be too much…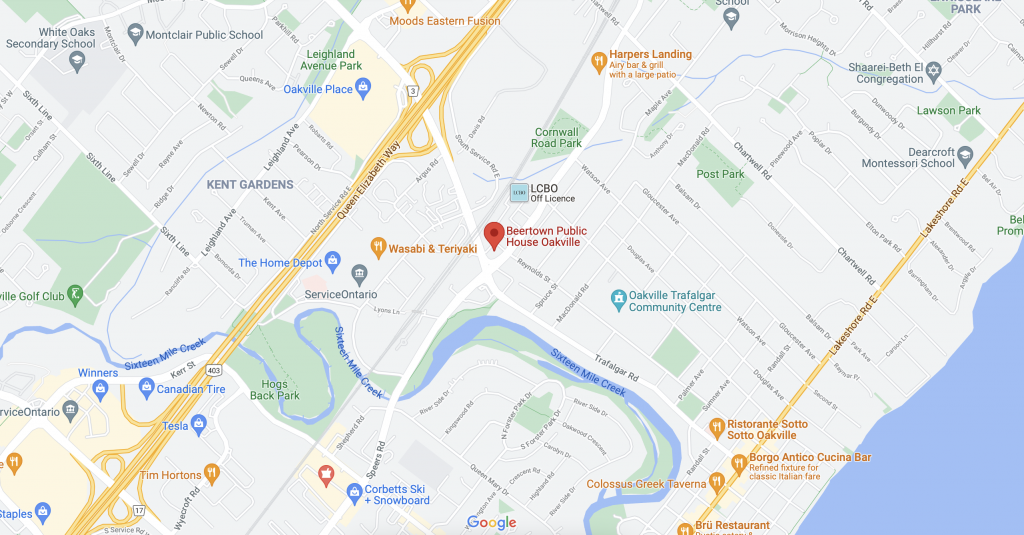 ---