Betty's Restaurant
8921 Sodom Rd, Niagara Falls, ON L2E 6S6
Family restaurants are good restaurants to go to with your (did you guess?…) family. I went to one with my in-laws on New Year's Eve. Betty's Restaurant is located in Niagara Falls and was on my sister-in-law's list of local business restaurants to try. It is about a 10-minute drive from the Falls, but more and more tourists are visiting their restaurant according to their website. The hostess at Betty's Restaurant seated us even though she said they don't normally accept customers so late on NYE. That already gives you a glimpse of their excellent customer service.
I took a look at Betty's Restaurant's menu when my husband was driving us there and saw that they are known for their fish and chips, and that's what my mother-in-law ordered for her meal. Despite that, my husband and both his sisters ordered the roast turkey dinner and I ordered the prime rib dinner. Prime rib is my favourite cut of beef so that was my reason, and I think the three siblings were deprived of turkey. 😂
The food at Betty's Restaurant was wholesome, like food you would cook at home. Their bread rolls were freshly baked, slightly crunchy on the outside, and soft on the inside. The prime rib was tender and perfectly medium as requested, and the vegetables and baked potato were simple but good. My husband said his roast turkey was moist with a good ratio of white and dark meat (but not as good as my grandma's turkey…), and the cranberry sauce was made from whole cranberry. Even though my husband doesn't normally eat stuffing, he ate theirs because it wasn't heavy like most stuffing. His mashed potatoes were fluffy, delicious, and had a nice buttery taste. We were all happy with our meals.
We were also pleasantly surprised to find out that all of their pies, which were included with our dinner specials, are homemade. The pastry chefs at Betty's Restaurant start making them at 3 am and don't stop until 1 pm. They had half a dozen different cold pie options and also some warm pies to choose from. Since I don't really like dessert, I ordered an apple pie to go for my husband to eat later (I'm such a nice wife 😉), but I had some as soon as we got home. The apple pie was made with tasty, fresh apples, and the crust was flavourful. My mother-in-law's lemon meringue was better though, which was fluffy and had a nice, lemony flavour.
I know this was a long blog article, but I wanted to describe how good the food was at Betty's Restaurant to try to do it justice. I didn't know that simple food could taste so good, but theirs does.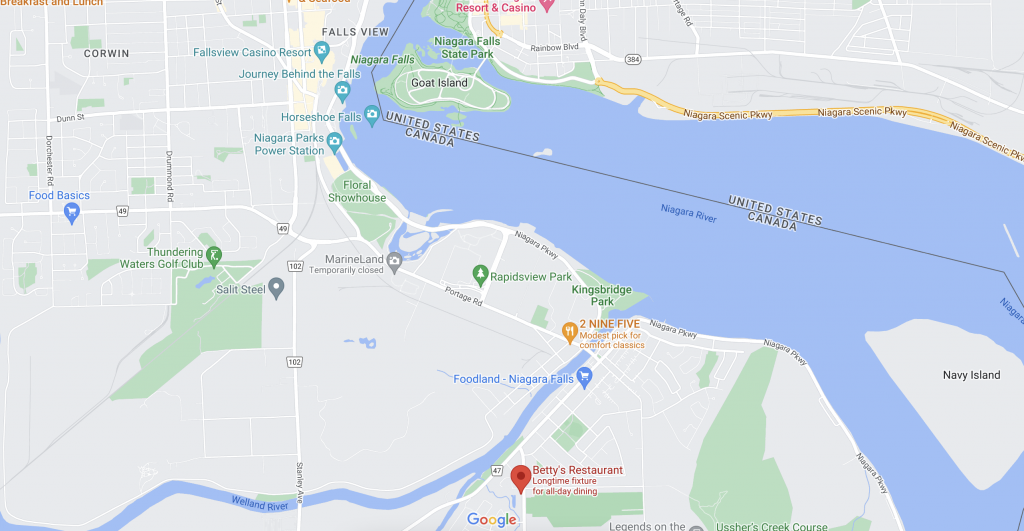 ---