Bollocks Pub & Kitchen
736 Kingston Rd, Pickering, ON L1V 1A8
One of our favourite pubs is Bollocks Pub & Kitchen. There are 3 locations…in Pickering, Whitby, and Stouffville. The Pickering one is the closest to us so we have only been to that location so far.
I first found out about it when I Googled restaurants near us and noticed the great reviews it got. We have been going back ever since! The salespeople at the dealership where I got my car recently even recommended it to us as a lunch option (after signing on the dotted line), not knowing that we already knew about this gem of a pub.
We went again this past weekend and it was just as good as we remembered. We went around 3 pm and there were still a decent amount of patrons. This time, I ordered the spicy Cajun wings and fries and my husband got his usual, the Signature burger, which is his favourite burger in the city. That is saying a lot because he almost always orders a burger when we eat at a restaurant that has it on their menu.
The wings were crispy on the outside, but the meat was soft and not overcooked (which I find happens often with wings), and the spicy Cajun flavour had the right amount of heat. My husband really enjoyed his burger, like always. He was so happy with his burger that he shared half of his fried dill pickle with me even though he doesn't like to share his food. Yup, the Signature burger comes with a fried dill pickle. Can it get any better than that?
The previous time we went, I got the chicken and goat cheese sandwich. It was really delicious and one of the best sandwiches I have ever eaten. The chicken, goat cheese, portobello mushroom, arugula, and pesto were such an amazing combination of flavours.
Since they have so many TVs around the pub, it makes it a great place to catch a sports game (although it does get packed), a restaurant to eat good food, or just a pub to have some drinks. The staff and patrons have always been friendly and the menu has a good selection.
My husband is worried about me posting this review because Bollocks Pub & Kitchen might become even more popular and the wait times will increase for us. How can I not share how great it is though? 🙂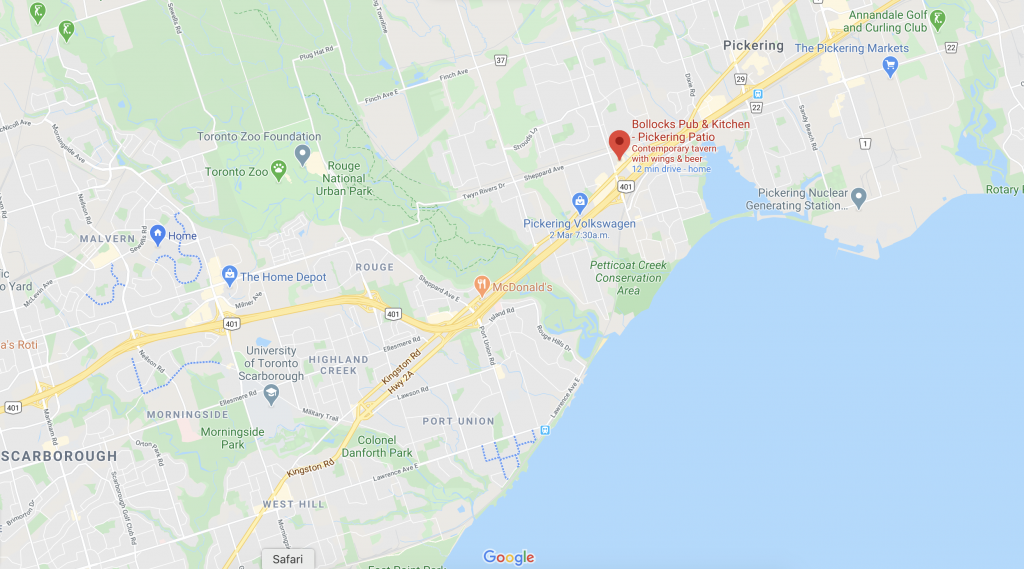 ---