Chubby's Subs
1265 Morningside Ave, Scarborough, ON M1B 1C1
Chubby's Subs at Morningside and Sheppard is proof that you shouldn't judge a restaurant by where it is located or how it looks. I did that and ignored the fact that Chubby's Subs kept showing up on searches of best restaurants and had 4.8 stars on Google Reviews. I finally decided to pull the plug and gave them a try a few months ago. My husband and I have gotten their subs regularly ever since, but I actually didn't set foot inside Chubby's Subs until a couple of weeks ago. I had broken my foot so I kept sending my husband to go get their subs for us previously.
When I could walk again, I wanted to check the restaurant out for myself (and I needed photos for this blog article 😉). The decor is awesome! They have comic book, cartoon, and caricature artwork up on their walls, and the restaurant is bigger than I thought it would be. It actually has two sections. The owners were friendly and provided good customer service. My husband said he finally brought me so I could choose my own toppings and they asked if he memorized the toppings I got for next time. 😂
Chubby's Subs has daily deals, where it costs $6.40-$7.60 for the 12″ subs of the day. If you like bacon, you should go on a Monday or Saturday. The bacon on their bacon subs is definitely "piled high" as mentioned on their menu and they give you real bacon, not that pre-cooked bacon stuff… I usually get the Chubby's Classics Turkey & Bacon sub, but I have also tried their Chubby's Deluxe Grilled Chicken and Roast Beef subs. My husband got the Chubby's Classics Ham & Bacon last time. Although they are all good with fresh toppings, the Turkey & Bacon sub is my favourite, but that's due to preference.
If you want a tasty sub for a pretty cheap price, Chubby's Subs is the place to go. They are closed on Sundays but are open the rest of the days from lunchtime to dinnertime. My husband and I like to go for a healthier take-out option even though we usually get the subs with bacon so I guess it's not that healthy, but bacon is sooo good…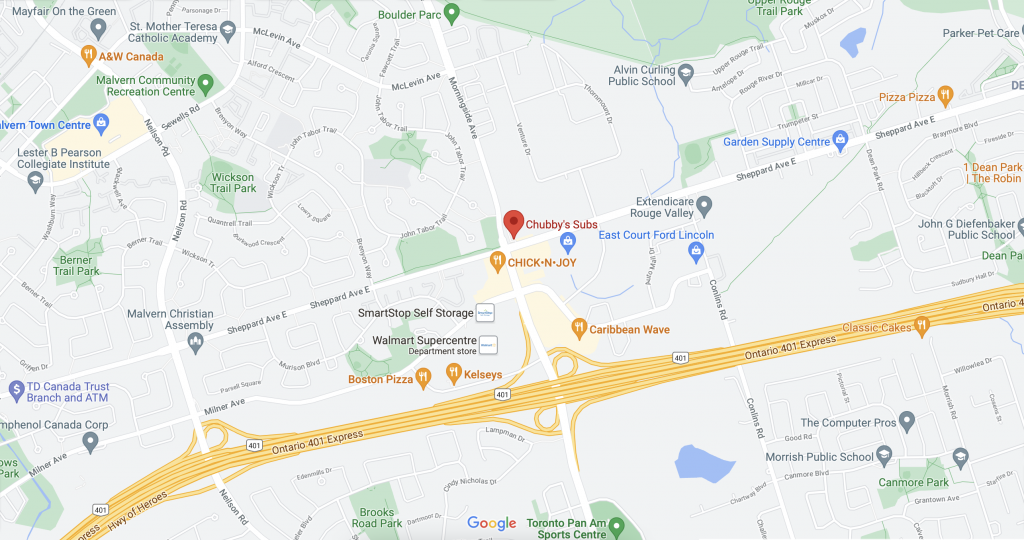 ---