Duckworth's Fish and Chips
2282 Kingston Rd, Scarborough, ON M1N 1T9
My husband abstains from consuming meat during Easter weekend so in turn, I mostly avoid meat then as well ("mostly" because I did eat one slice of pepperoni pizza that weekend 😳). Since we eat a lot of fish during Easter weekend, I figured it was a good time to try a new fish and chips restaurant. I have a couple of favourite fish and chips restaurants, but one of them is in Hamilton, which is pretty far from where we live so I wanted to find some new options. After trying Duckworth's Fish and Chips, I might have a third favourite. Is having 3 favourites even allowed?
Duckworth's Fish and Chips should not be confused with Len Duckworth Fish & Chips. Duckworth's Fish and Chips is on Kingston Rd, near Kennedy Rd, and Len Duckworth Fish & Chips is in Danforth Village. I thought maybe there was some sort of relation between the two fish and chips restaurants since "Duckworth" is in the name of both and after some research, I found out there actually is. Duckworth's Fish and Chips is currently run by the cousin of the current owners of Len Duckworth Fish & Chips, both of which are family-owned restaurants. They both also have 4.6 on Google's Reviews. We just happened to pick Duckworth's Fish and Chips to try first…
Duckworth's Fish and Chips was clean and had great customer service – they took our orders as soon as we arrived and the cook put our fish into the deep fryer right away so our food didn't take long to be ready. We had both ordered the Halibut & Chips, which cost $14 each. I really like it when the food is cooked right in front of you because it seems like the restaurant has nothing to hide in regards to their sanitary practices.
You would think the fish and chips would get soggy during the 30 min drive home, but they didn't. The fish was fresh, tender, and moist, and the batter was light and crispy. The fries were hand-cut and made from Yukon gold potatoes, and they were tasty as well.
Duckworth's Fish and Chips makes delicious fish and chips. I'm definitely not going to wait until next Easter before trying them again and I will also have to give Len Duckworth Fish & Chips a try sometime…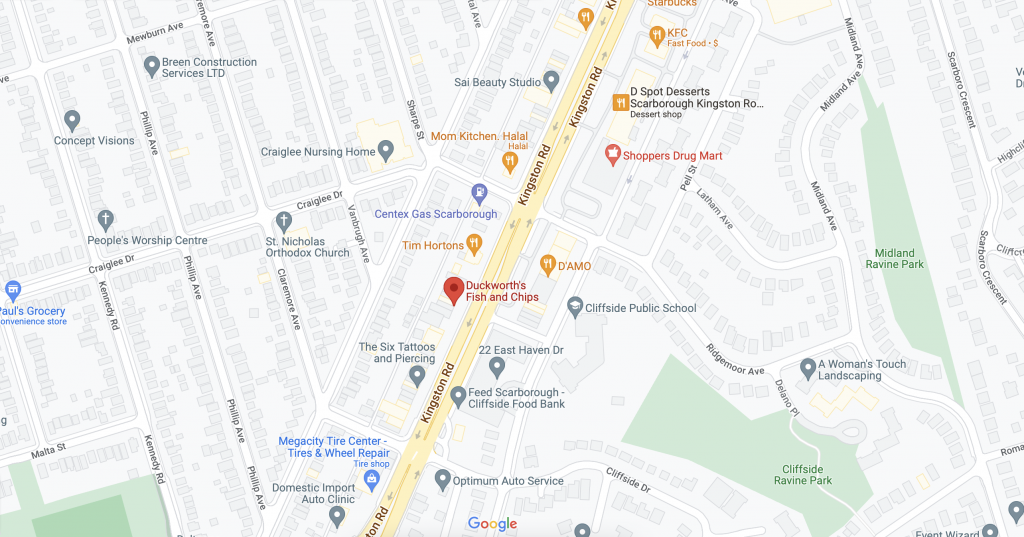 ---