Haidilao Hot Pot Markham
5328 Hwy 7 Suite 4, Markham, ON L3P 1B9
My friends and I tried Haidilao Hot Pot Markham recently and we liked it so much, we went back again a few weeks later. You can choose up to 4 soup bases per table, and they have various meat, seafood, vegetable, and noodle options to pick from for your hot pot. For a few dollars more per person, you can also have unlimited side dishes and fruit at their two stations.
The first time we went to Haidilao Hot Pot, we ordered the pork bone and tom yum (unfortunately, this option wasn't available anymore the last time we were there) soup broths. To put into the boiling broths, we got some beef, chicken, bok choy, bean curd, and lotus root. Haidilao Hot Pot is à la carte; hence why we didn't go all out… The food at Haidilao Hot Pot Markham was high quality and delicious, and they had a great atmosphere with live entertainment throughout the evening, such as staff dancing with hand-pulled noodles in front of the tables who ordered it.
Despite all of that, what really stood out about Haidilao Hot Pot Markham was their customer service. Before that, I had never been to a restaurant that offers you aprons, hair ties, and wipes for your glasses while you dine there. They even asked us how we wanted the shrimp we had ordered – shell on or peeled, and head on or removed? Our waiter was also amazing. He kept serving us, pouring us tea, getting us hand wipes, etc, not just throughout dinner, but even after we had finished eating and paid the bill a while ago. When we finally got up to leave 4.5h after we got there, he cheekily asked "Leaving so soon?". 😂
Haidilao Hot Pot Markham is a must-try if you like hot pot or if you just want great food while being entertained and pampered!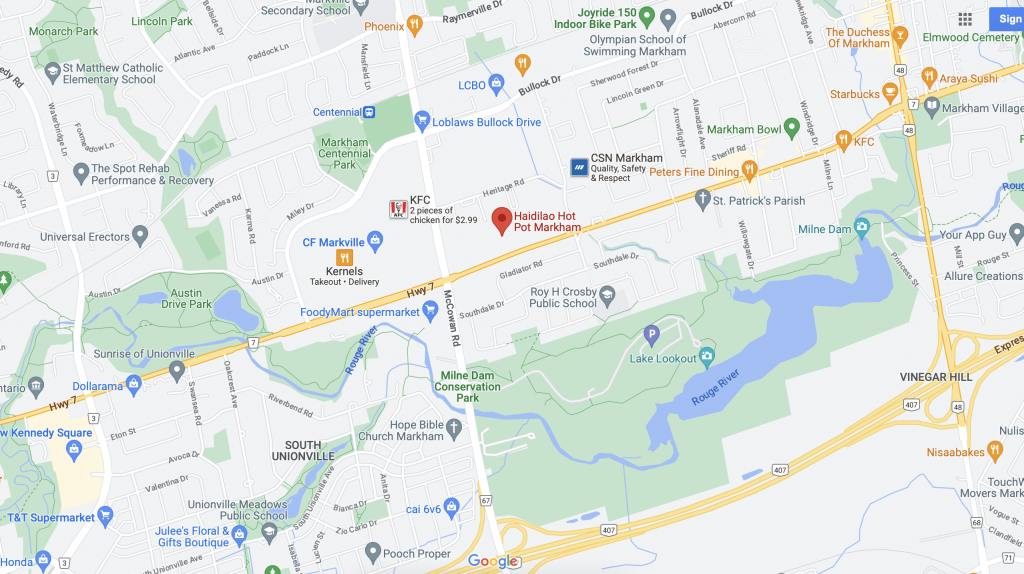 ---