Locus Point Steamers
1100 E Fort Ave, Baltimore, MD 21230, United States
I'm going to start off by saying I love crab. It is my favourite seafood and since I live in a city that is not near an ocean, there aren't as many restaurant options that serve crab, and if they do, it's pretty pricey.
One day, when my husband and I were watching the Food Network, Locus Point Steamers was a featured restaurant on one of their shows. They had me at "crab", but the problem was it is located in Baltimore. We added it to our list of restaurants we wanted to try one day.
My husband and I drive down to Florida every other Christmas to spend it with his family. When we were planning the route we were going to drive last Christmas, we thought Baltimore wasn't that far out of the way so we stopped there for lunch on our drive down. Ok, it was 1 hr out of the way, but that is not as bad compared to the 2 hr detour we took to try White Castle in Lexington, Kentucky the previous time…
Right away, the vibe of Locus Point Steamers stood out to me. The staff was all so friendly and the patrons seemed really happy. It just had a good vibe. As you can probably guess, I ordered crab. I got the jumbo Dungeness crab (which cost $8.33US), curly fries, and one local raw oyster (I'm not too big on raw oysters but I wanted to try one). My husband is not a seafood fan other than fish so he got the fish and chips.
The waiter had to show me how to get the crab meat out of the shell of the Dungeness crab because back home, usually the crab is already cut up into pieces for me (I know I'm spoiled). Good thing he did because I had no clue that I was supposed to do it that way. The waiter also brought me apple cider vinegar and suggested using it instead of the melted butter to dip the crab in because it brings out the flavour of the crab. He was right! The Dungeness crab was fresh, sweet, and moist as described on the show, and it was even better with the apple cider vinegar. The oyster was also fresh and the curly fries were good. My husband liked his fish and chips. The fish wasn't as breaded as most fish and chips, which was a nice change.
It's too bad Locust Point Steamers isn't closer to the GTA or I would be there all the time. Fresh and tasty seafood in a great atmosphere..what is there not to love about it? It was a good find and I can't wait to find more so my hunt for other amazing restaurants that serve crab continues…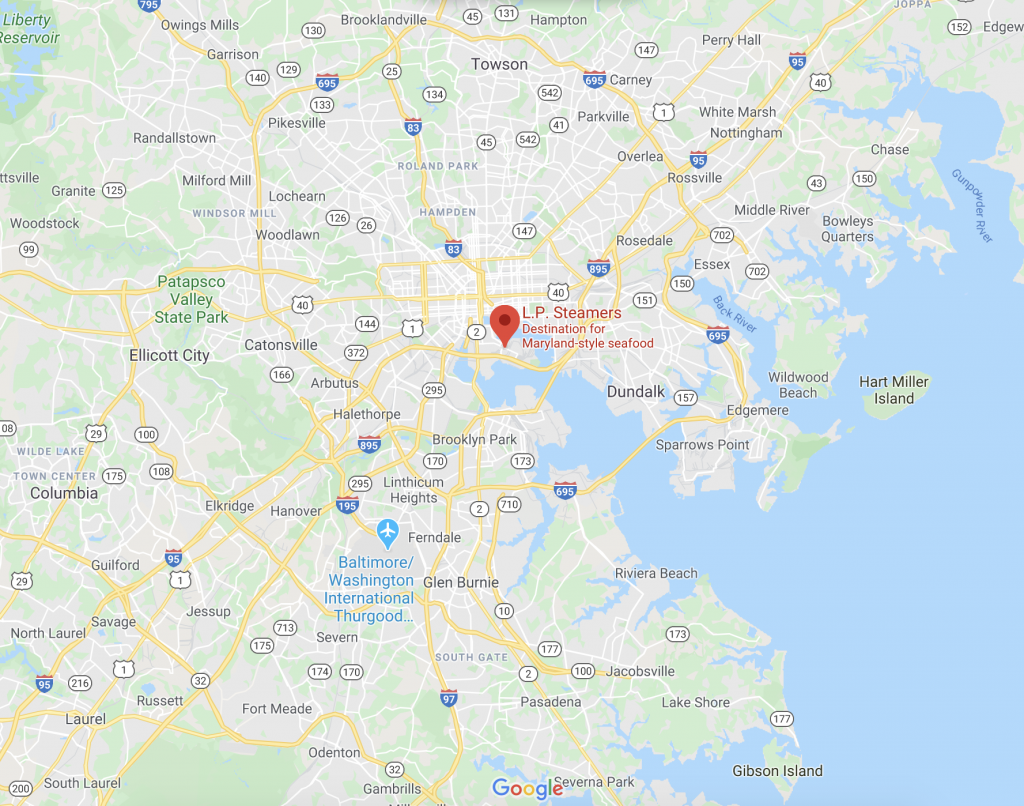 ---