Main's Mansion
144 Main St N, Markham, ON L3P 5T3
I don't typically like going out for breakfast because I feel like most of it is food I can make at home myself for less than half the cost, that is until I had breakfast at Main's Mansion. My husband found out about Main's Mansion from his co-worker who had recommended it. We needed a breakfast restaurant to go to because my sister-in-law was in town (she had finished self-quarantining) and we decided it would be easier to go out for breakfast than to make it at home.
Main's Mansion is a restaurant and bar in the building of a heritage landmark on Main Street in Markham. They have a patio, which has allowed them to remain open during the covid-19 restrictions. It's a good thing they have heaters in their patio area because we ate outside in late October and it was pretty chilly that day.
When the food arrived, we forgot about the cold though because the food was so good! I got the Farmers Big Breakfast and both my husband and his sister got the Mansion's Super Breakfast. I guess I should have assumed from the name of our orders that the portion sizes would be big, but I was still pleasantly surprised. The eggs were cooked exactly as requested, the bacon was crispy and each plate included a lot of different kinds of fresh fruit. I like to judge breakfast food at restaurants by their home fries though since I love fries and home fries is not something we make from scratch at home (we usually just air fry McCain's breakfast patties or fries). The home fries at Main's Mansion are superb! They were seasoned well and were crispy on the outside but soft on the inside.
The Mansion's Super Breakfast also comes with pancakes. I tried a bite of my husband's chocolate chip pancakes and they were the most fluffy and best pancakes I've ever had. I don't eat pancakes often though so if you should take someone's word for it, it should probably be my husband's (he loves pancakes and even makes them at home as a snack) and he thinks Main's Mansion has some of the best pancakes he's ever eaten.
Boy, were we stuffed from the "Big" and "Super" breakfasts we had. If you ever want a delicious breakfast or brunch, you should definitely try Main's Mansion. I am looking forward to going back for lunch and dinner as well because if their breakfast/brunch food is this good, imagine the food from their main menu. 🤤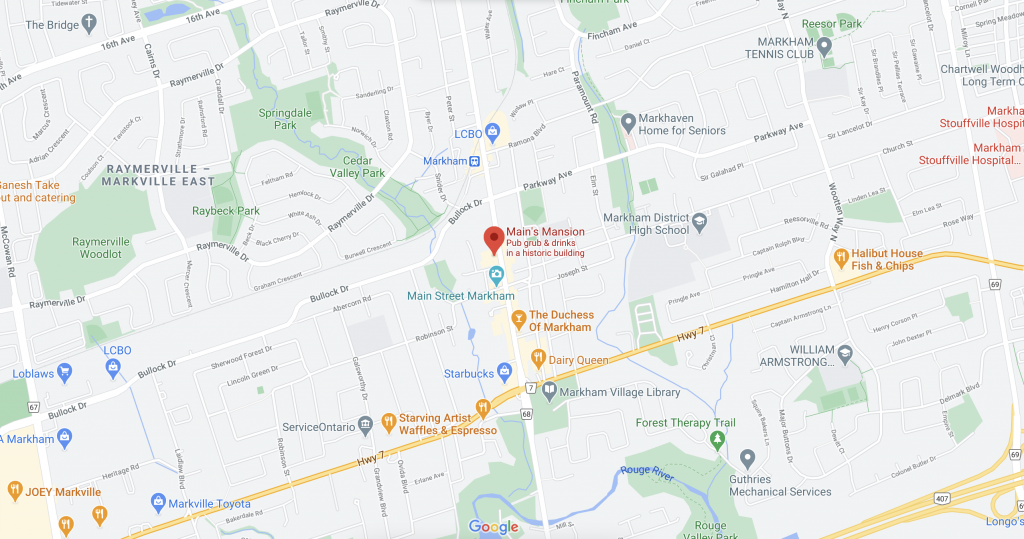 ---