Osaka Sushi
5762 Hwy 7, Markham, ON L3P 1A5
I wasn't always a fan of sushi. Eating raw fish took some getting used to because of the texture, but now I love it, especially spicy salmon. Fresh sushi can be difficult to find in the Great Toronto Area though, unlike Japan, Vancouver, or anywhere close to an ocean, but Osaka Sushi has good quality food.
I can't really remember when I first tried this restaurant, but it was probably almost 10 years ago with a friend I met in university. We used to try a new restaurant every Friday and whoever picked the restaurant and we ended up both liking it, that person would get a point. I would like to say I picked Osaka Sushi and got the most points, but the truth is I can't remember. I just know we were lucky to have found Osaka Sushi in a little plaza at Markham Rd and Hwy 7.
Inside the restaurant, they have a general sitting area and also some enclosed booths (which is perfect when there is a coronavirus going around). I would say the prices are on the higher end of average, but you definitely get what you pay for. I've tried a lot of other sushi restaurants in the GTA and it's hard to find one as good as Osaka Sushi so I continue to go as a "treat" to myself. 🙂
I've ordered their sushi, bento boxes, Kalbi ribs, ramen, and much more. It's hard to pick one I liked the most because everything they serve is really good. My husband and I didn't finish all of the 46 piece maki combo set from their takeout menu recently and it still tasted fresh the next morning, which is really difficult with sushi.
If you live nearby or are in the area, I would highly recommend trying Osaka Sushi. I've brought friends, co-workers, guys I've dated in the past, and my husband there, and they all love it as much as I do, so hopefully, there is some credibility when I say it will not disappoint…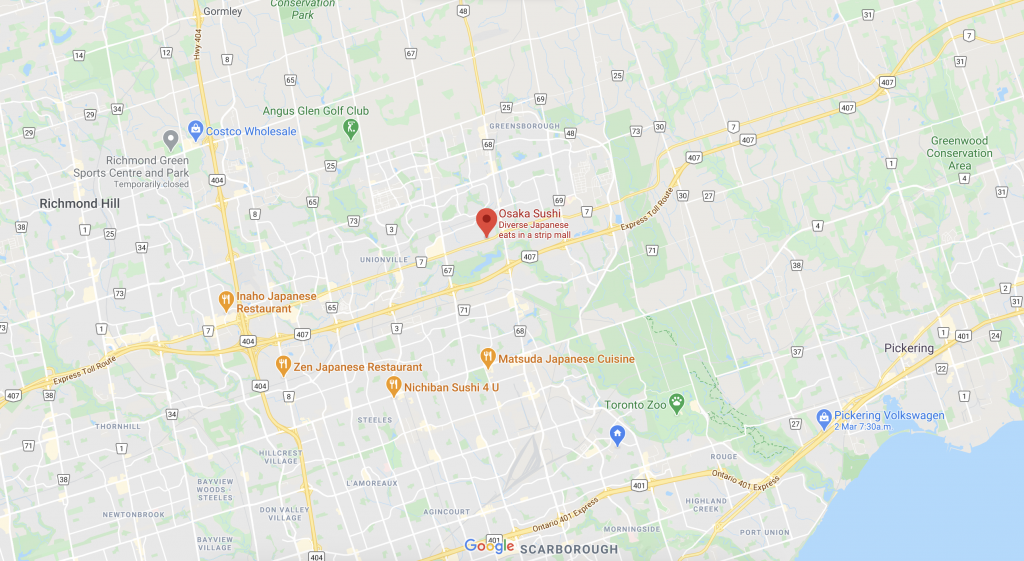 ---