Patty Time
2919 Lawrence Ave E, Scarborough, ON M1P 2S8
Party time!! 🎉 Oops, this post is supposed to be about Patty Time and patties… I think pretty much everyone (in the GTA) has eaten a patty at some point in their lives. When I was a kid, a lot of convenience stores sold patties and I was always envious when I saw someone walking out of the store eating one. Patties were (and still are) cheap and tasty meals or snacks, which was great when we were kids since we didn't have much money. $1.25 was something we could sometimes afford though.
I'm kind of embarrassed to admit it, but I didn't know there are restaurants and bakeries in the Greater Toronto Area that sell freshly made patties until recently. It wasn't something I looked into or asked anyone about. When I was growing up, my parents only got me patties from our local supermarket and those could be questionable sometimes…ok, most of the time. Did the filling even include any real meat?
All of this preamble is to bring us to my point that freshly made patties sold in restaurants and bakeries are 100+ times more delicious than the supermarket ones. My favourite patty is from Patty Time, which I tried not too long ago. My husband tried to bring me there once before, but when we got there, they were closed. I wish I had those hours!
We tried to go again recently and this time, we were in luck. It's a small shop near Brimley and Lawrence so if you didn't know it was there, you probably wouldn't notice it. Don't let that fool you though because their patties are awesome. The pastry is flaky and soft, the meat filling (we got the beef) is flavourful and it has A LOT more filling than any other patties I've tried, which has always been one of my gripes.
According to my husband, my Jamaican mother-in-law thinks Patty Time's hot food, which they have as well, is authentic and delicious. It is the only West Indian food he doesn't have to ask if he can bring for her instead of cooking it that she will be ok with. I tried their oxtail dinner and I will have to say I agree with my mother-in-law…
Patties have gone up in price due to inflation like everything else to $1.99 (note: Patty Time only accepts cash) but compared to the cost of food now, it seems like pennies. If you want to try a great patty, Patty Time has it!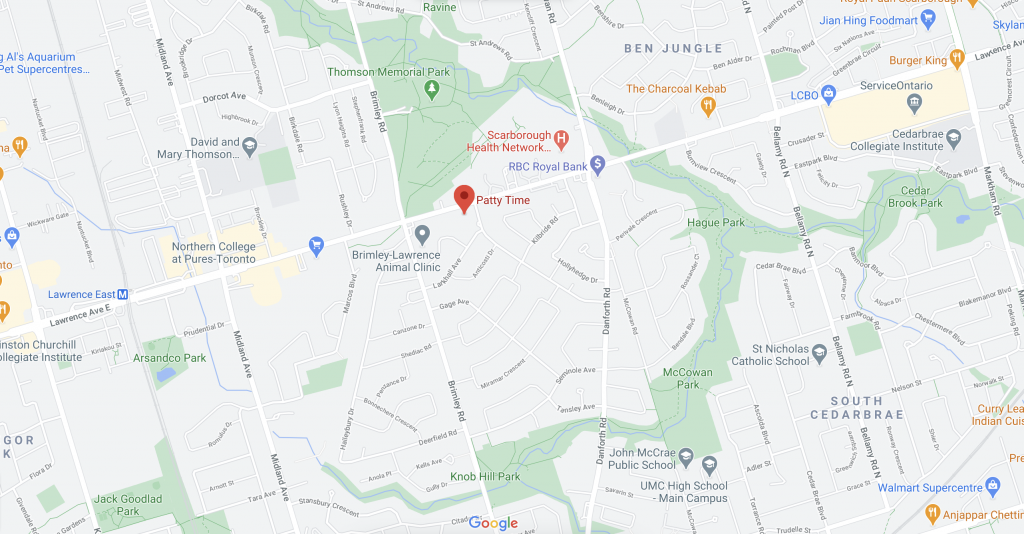 ---