Peter's Fine Dining
5701 Hwy 7, Markham, ON L3P 1B1
Although I drove past Peter's Fine Dining near Markham Rd and Hwy 7 in the past, I didn't pay attention to it until a friend suggested that our group of friends go there sometime. It didn't end up happening, but since then, I have read up on Peter's Fine Dining on their website and wanted to try it for a special occasion. It is a family-owned fine dining restaurant that opened in 1978 with mostly steak and seafood on their menu.
My husband and I went to Peter's Fine Dining for our fourth wedding anniversary recently. As soon as we walked in, I knew all the reviews on how exceptional their customer service was were correct. The staff (owners?) were formal but friendly and not pretentious, and while we perused the menu, we were served pickles, olives, and garlic bread. The garlic bread was really buttery and toasted perfectly. Even the olives were good and I don't normally like olives.
It was tough to decide on an entrée to order because I wanted to get them all. Only the thought of going back to Peter's Fine Dining some day to try the other entrées helped me land on the Peter's Famous Slow Roasted Prime Rib Regular Cut (this time), and my husband ordered the 16 oz Ribeye Steak. The prime rib was tender and was served with a flavourful au jus, the horseradish had a nice kick to it, and the french fries were crispy on the outside and soft on the inside. My husband's ribeye steak had a nice crust all around it and the inside was perfectly medium, tender, and flavourful. Both cuts of meat were huge, which made their prices very reasonable for a fine dining restaurant.
When my husband made our reservation at Peter's Fine Dining, he was asked if we were celebrating a special occasion so they gave us a complimentary chocolate truffle cake for our anniversary (which is on their menu for $12). It was velvety and not too sweet so for someone who doesn't like sweets, it was perfect. Our server also packed me a lot of pickles and olives to go with my leftover prime rib. 🤫
I can see why Peter's Fine Dining has gotten so many awards. Their atmosphere reminded me of a fancy dinner on a cruise ship, with jazz music playing, and as we were leaving the restaurant, the hostess gave me a rose. I know I already mentioned it, but as you can see, the customer service at Peter's Fine Dining is impeccable. I need to win the lottery so I can dine there all the time, but then it wouldn't be as special anymore and it is…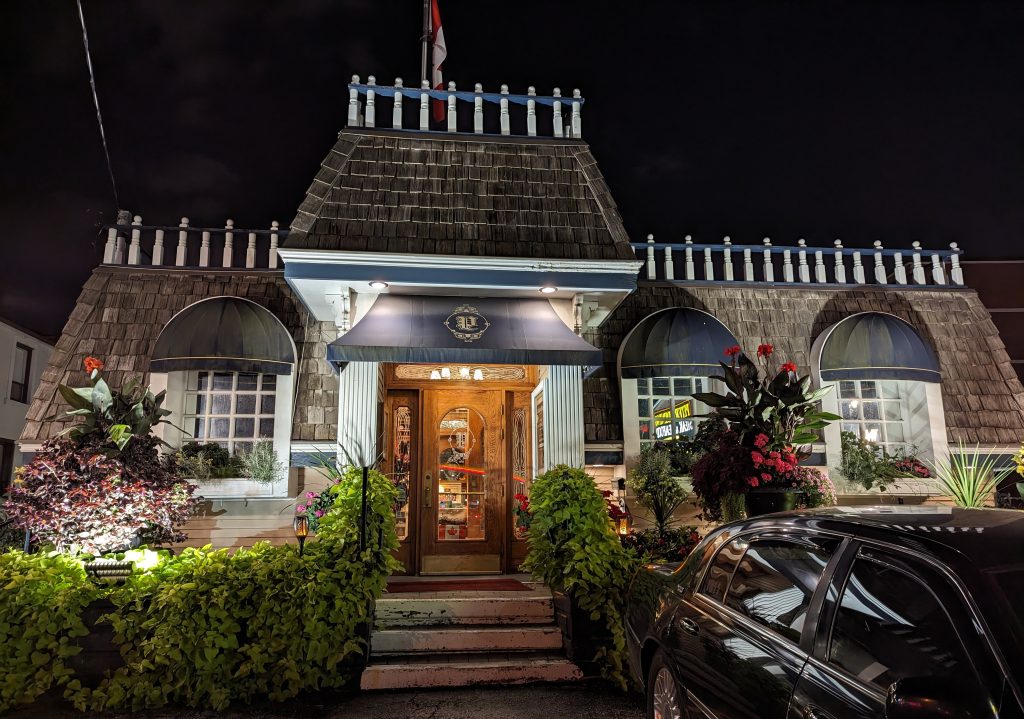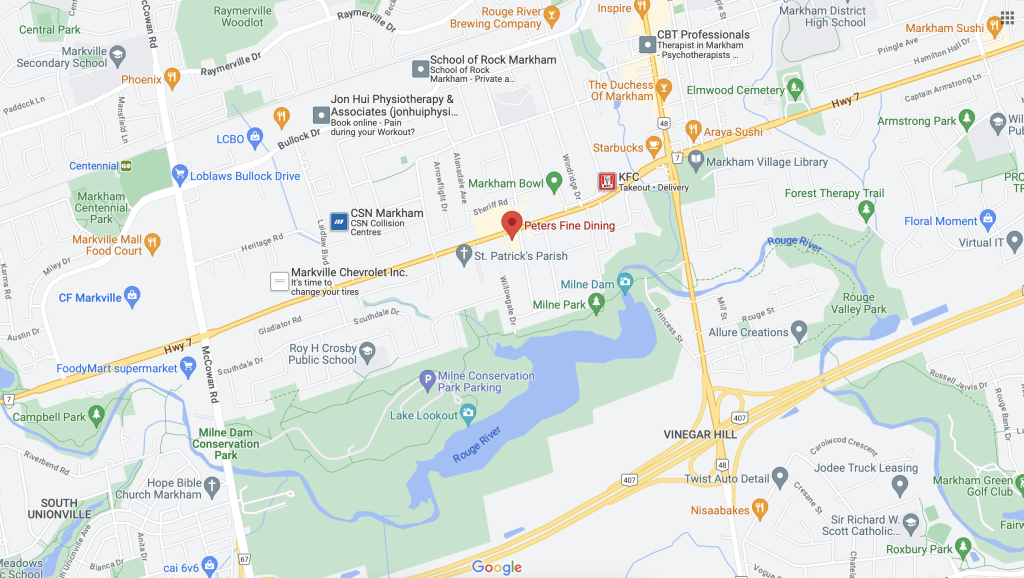 ---