Port
1289 Wharf St Bay Ridges, Pickering, ON L1W 1A2
My husband and I have been trying to have a patio date night every Friday before summer ends and we have to hibernate (or self isolate) again. I wanted to try somewhere new and ended up finding Port on a list of best patios in Pickering. The photos of the views of Lake Ontario from their patio convinced me long before I even read the reviews of their food.
When we drove there, I realized that Port was at Frenchman's Bay, where my company's dragon boat team had their weekly practice. I joined the team for a season because it seemed like a good workout and some friends at work also wanted to join. It ended up being a lot of fun and we won a gold medal in our division at the GWN Sport Regatta, but I digress…
We had to walk through the restaurant to get to the patio. I was not expecting the whole restaurant to look as elegant as it did. Port's kitchen is also an open concept, which I have always liked. To me, it means they have nothing to hide in terms of food handling and cleanliness. The view from the patio did not disappoint at all and it was a nice evening to be outside for a meal. 🙂
We ordered the club sandwich and chicken Caprese wood oven pizza to share. They were both good, but we really liked the club sandwich and the seasoned fries that came with it. The club sandwich was flavourful and you could even taste the slight charring of the chicken from the grill. The fries were the perfect texture and the dipping sauce that came with it was also tasty.
After we got half the pizza packed up to go and we were sipping our drinks, a fruit fly decided to have a very long (and drunken) swim in my wine. I informed the waiter about it and he said he could get me a straw to get it out. He said he wasn't supposed to get me another glass of wine because those are the risks of eating outside, but he offered to speak to his manager and see what they could do. He came back a few minutes later with a fresh glass of wine so bonus points to Port. They have great customer service! I will definitely be going back, hopefully before winter is upon us again.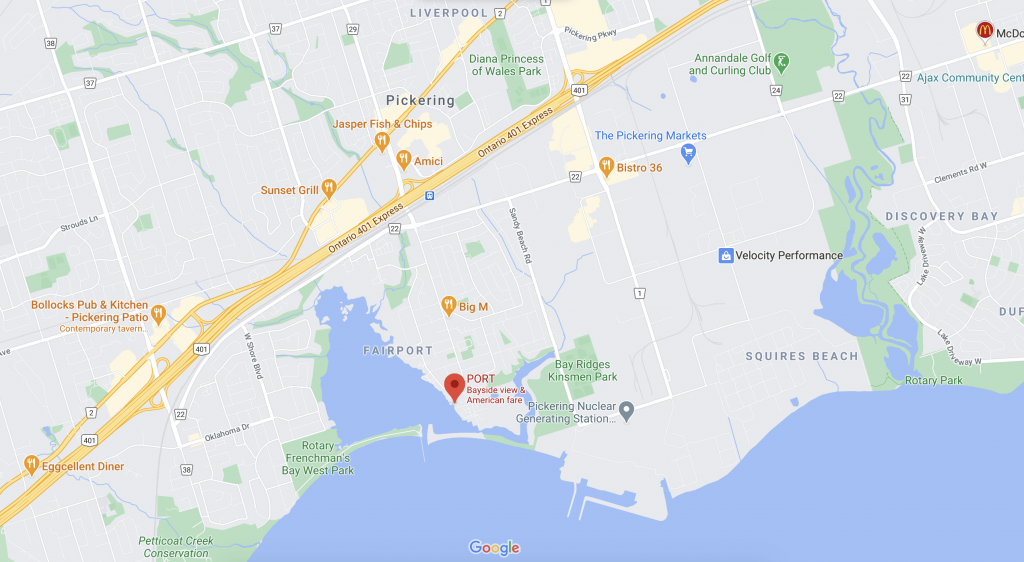 ---