Pump House Grille Co.
40 Lakeshore Rd E, Mississauga, ON L5G 1C8
My best friend wanted to cheer me up a couple of months ago because my dog had passed away so we made plans to go out for dinner. We couldn't find many options in Etobicoke (halfway for both of us) that had the kind of food we felt like eating so we researched some restaurants in Mississauga instead. Pump House Grille Co. caught our eye. I mean, they have Panko Crusted Brie, and Korean Beef and Pork Belly Tortellini on their menu. How could we resist? 😉 It is located near Hurontario and Lakeshore Rd E and has a laid-back bar vibe. Pump House Grille Co. seems like a good place to just chill with friends. They also have an interesting selection of cocktails, which were tasty and they didn't cheap out on the alcohol.
My BFF and I usually order a bunch of appetizers or dishes to share so we can try a bit of everything. We took some time to decide on what to order this time, not because we couldn't agree, but because there were so many that appealed to us. We had to try the Panko crusted brie, and Korean beef and pork belly tortellini so we chose those, but we also ordered the Calamari and Bacon 'n beer mac & cheese. Yup, it was a lot of food. We wanted to bring some of the food home for our husbands??? 😉
The Panko crusted brie was warm and gooey, and the panko crust was crunchy and flavourful. It was served with bread that had a nice, garlic butter flavour. Our other appetizer had little bites of crispy calamari with some drunken sauce to dip them in. The Korean beef and pork belly tortellini was my friend's favourite. It had little pieces of crispy pork belly and Korean BBQ beef on top of cheese tortellini. Since I don't really like sweet food, it wasn't my favourite, but the Bacon 'n beer mac & cheese was. It was creamy and cheesy and I could taste the beer, which the waitress said was their Pump Signature beer. It might be my favourite mac and cheese!
The food at Pump House Grille Co. is delicious. After reading up on it a little more for this blog article, I realized that I had also posted about their other location, Clarkson Pump & Patio, previously. I guess I must really like their food. When I mentioned their five locations in that blog article, this was one of them. It seems like you can't go wrong with any of their restaurants. 😊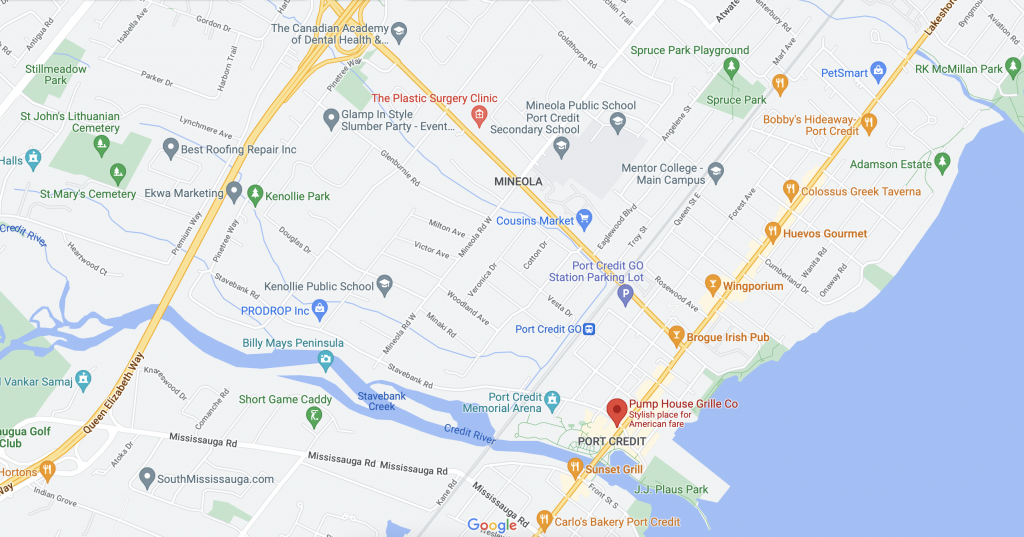 ---