World Famous Pizza
1145 Morningside Ave #40, Scarborough, ON M1B 0A7
I first heard of World Famous Pizza when someone I know mentioned that their pizza is so good, they drive all the way from Don Mills Rd to Morningside Ave to get it for their team lunches at work. Since it is located in a small plaza that I didn't think would have good food, I kind of pre-judged it. I shouldn't have done that since I find that the best food can often be found at hole-in-the-wall restaurants.
We were craving pizza one evening, but I didn't want to get it from a pizza chain again, like Pizza Hut or Little Caesars Pizza, even though I like their pizza as well. World Famous Pizza came up in some searches and after doing a little research and seeing that it got good reviews, we decided to give it a try.
We placed an order for the World Twin's Pizzas deal for pick up. It includes 2 large pizzas (you can also choose small or x-large), 3 toppings, and 2 dipping sauces for $22.99 + tax. For my toppings, I chose pepperoni, bacon crumble, and jalapenos, and my husband got Italian sausage, bacon crumble, and pineapple on his. It's a good thing that my husband and I each got our own pizza because although I like pineapples, I don't usually like to have fruit with cooked food so Hawaiian pizza is not really my thing. I hope this doesn't make you doubt my taste in food. 😂
It was a good sign that the pizza boxes had a good weight to them and the drive back home was pleasant with the aroma of their pizza filling the car. Of course, what mattered most is that their pizza is delicious. I think that their crust is better than the regular crust at Domino's Pizza or Little Caesars Pizza. Their toppings are what makes their pizza so great though…they are fresh, plentiful and they don't skimp on the cheese.
World Famous Pizza has become my new go-to pizza place so we ordered their World Twin's Pizzas deal again recently. You might think my husband and I eat a lot and maybe we do, but we each get a large pizza so that we can freeze a lot of it for when we need a quick meal at home. They reheat well and are so much tastier and healthier than frozen pizza. If you still trust my taste in food, I would recommend you give them a try.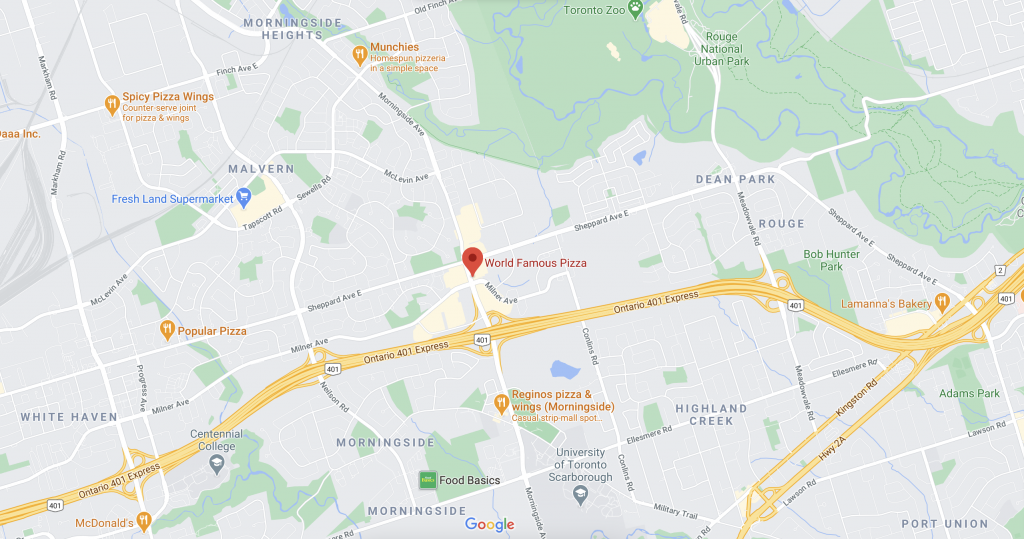 ---