Patridogevsia
Pl. Pithagorou 2, Chania 731 34, Greece
Patridogevsia was a restaurant we found by chance when we were vacationing in Chania, Crete. We had hiked 13km on rough terrain for 7h through Samaria Gorge earlier that day and didn't get back to our rental car until dark so as you can imagine, we were starving by the time we got back to town. We didn't want to eat at the ferry port earlier because most of the restaurants there seemed like tourist traps, but kudos to them; it was smart to open restaurants there!
Getting back to Patridogevsia…we were driving and saw a lot of locals sitting at tables across the street from this restaurant. We knew instantly that we might have found a hidden gem. We parked and sat down at one of the tables they had on the sidewalk. A waiter gave us menus and when we saw the prices, we grinned. I ordered the chicken gyros plate and my husband got the mixed grill plate; both were around 10 Euros each. We also ordered a bottle of retsina, which seemed to be a common drink in Greece and was inexpensive for good wine.
When the food came out and we saw the portion size, we were like…"Wow!". The food was delicious; it was clean, good food. I think my husband and I probably said 3 words to each other during the meal because we were too busy eating. We ended up having a lot of leftovers (leftovers we gladly ate for dinner the next day) because we could barely eat even half of them. Then, when we didn't think it could get any better, they gave us free alcohol (Raki) and a creme brûlée type of dessert. They knew the way to our hearts!
The waitstaff at Patridogevsia was friendly and efficient, and they didn't make us feel like we were intruding even though we were the only tourists there. We were lucky to have found Patridogevsia. It was one of our favourite meals in Greece because it was authentic, cheap and very tasty!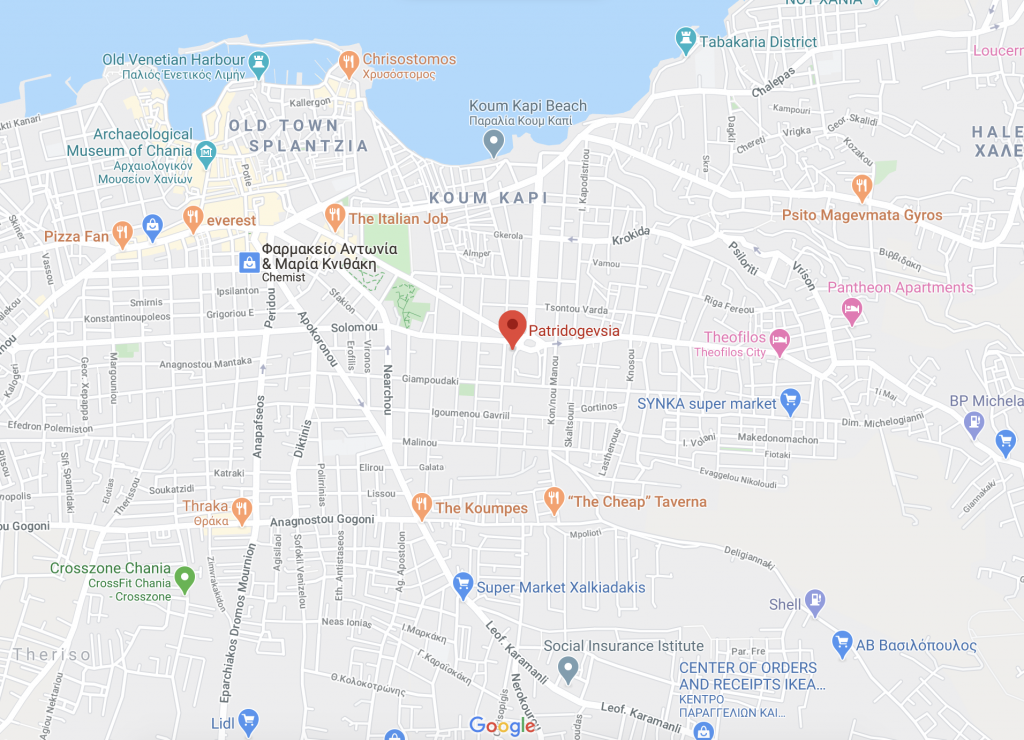 ---
Samaria Gorge in Chania, Southwest Crete
For those of you who plan to go to Samaria Gorge, here are some tips:
The first portion of the hike is probably the hardest because you are hiking down a steep hill on small rocks. We saw some people turn back. The rest of the hike is on more flat terrain.
It's basically a one-way hike because unless you're running on rough terrain for 13km (through the national park) or turn back before you reach the end, it is probably tough to have enough time to hike back before the sunsets.
When you reach the other end of the gorge, you will have to take a bus (you can also opt to walk another 2 km instead of taking the bus if you want), a ferry (you might want to buy tickets beforehand) and another bus to get back to the starting point.
---
Please visit my Lucky's Souvlakis blog post for tips if you are planning on going to Santorini.
---