The County Cider Company
657 Bongards Crossroad, Waupoos, ON K0K 2T0
For my birthday last July, I wanted to do a day trip somewhere so my husband and I decided Prince Edward County would be a good choice. It was only a 2.5h drive from our place and they also have nice wineries and cideries. When I mentioned to a couple of my friends that we were going to Prince Edward County, they said I really have to try The County Cider Company and they kept raving about it. We didn't have a restaurant in mind yet anyways so that's where we went.
It was a weekday so, thankfully, we didn't have to wait for a table when we got there. It was a beautiful day to be sitting outside at a cidery for lunch. Their patio overlooks their cidery, which slopes down towards Lake Ontario. The view was incredible!
My husband and I got the cider tasting flight so we could try their different ciders. The Waupoos Premium cider was my favourite, but they were all really good. For food, we got the Grant burger and Pollo pizza (we tried the Fungi pizza when we went back in August 2021) to share because I wanted to try both of them and couldn't decide on just one. The burger was, to this day, the best burger I've ever eaten. It was cooked just right, had the right ingredients, and was just really tasty. It's always hard to describe food in a way that does it justice so you will have to try it to know what I mean. The pizza was delicious as well and cooked in the wood-fired oven just right.
I am so tempted to go again for my birthday this year…
Update: The County Cider Company only has 12″ wood-fired pizza on their menu now.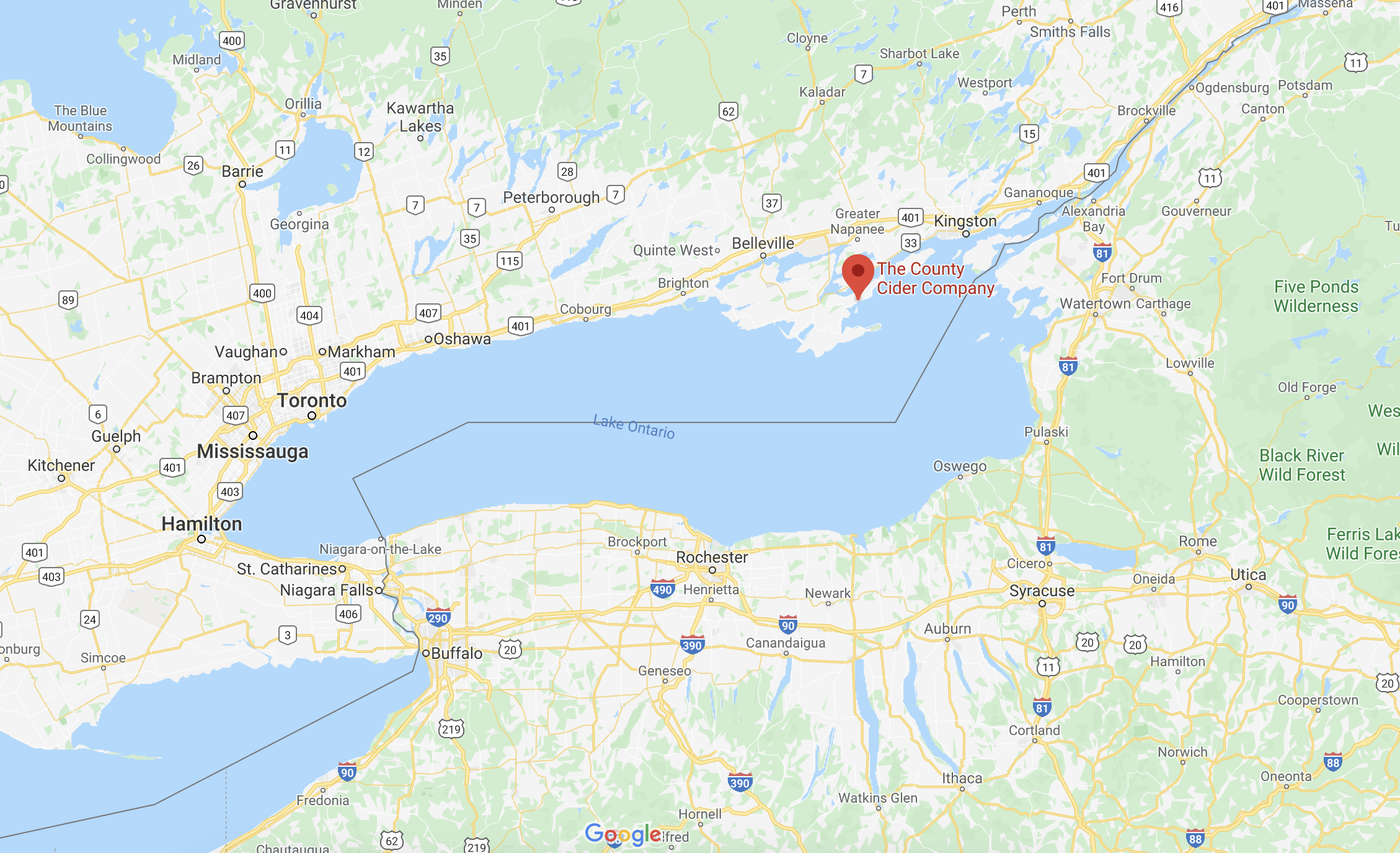 ---
Please visit my The Upper Deck Taphouse + Grill blog post for tips if you are planning on going to the Niagara Region.
---